Educational Activities
T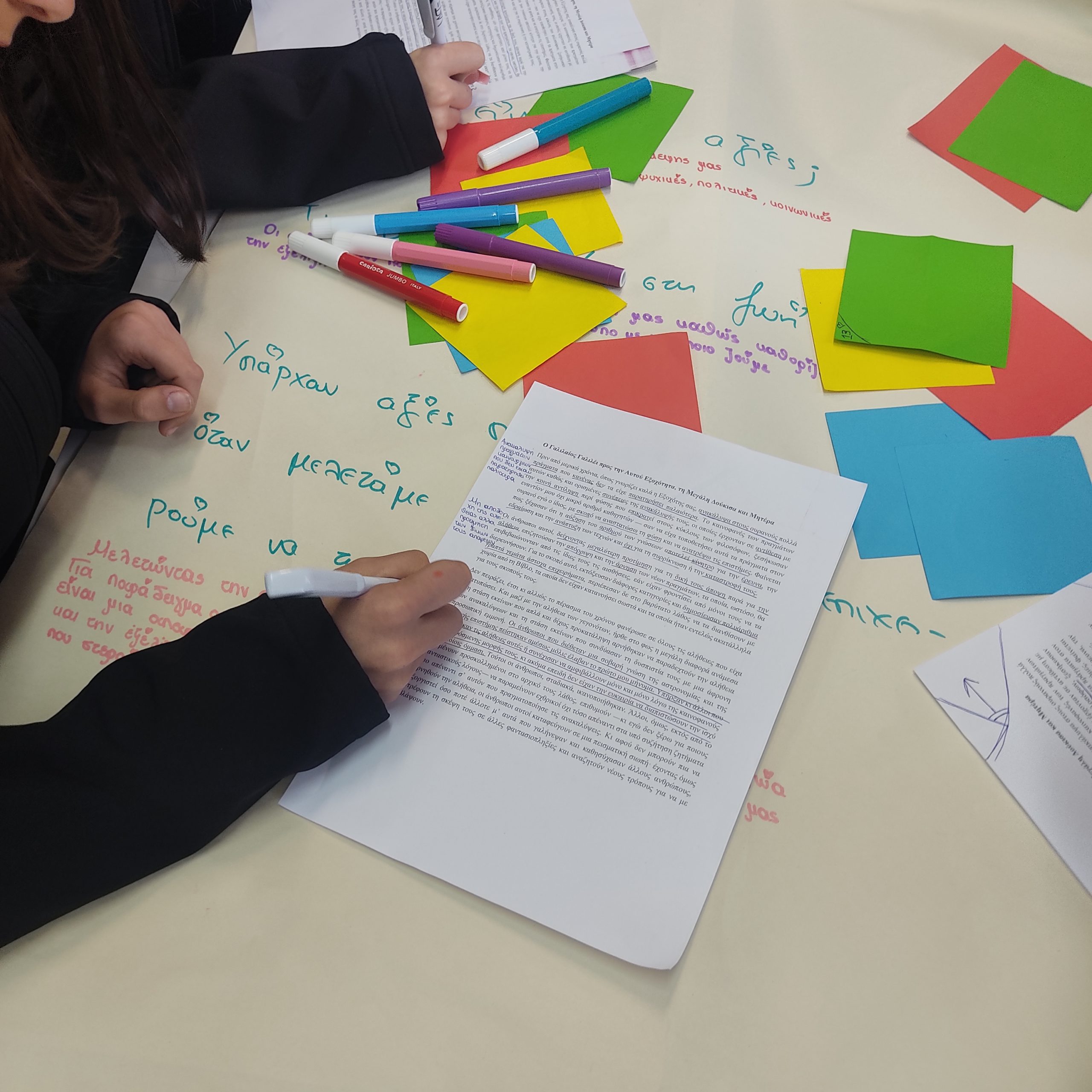 en suggested values-oriented educational activities addressed to students/learners of various educational levels have been designed in the context of VAST co-creation activities. The activities are based on the principles of experiential learning and a collaborative teaching approach, where the active participation of students is encouraged through dialogue and practice, and has been piloted in the context of our collaboration with schools and museums.
According to the Council of Europe* and the principles of democratic citizenship and human rights education, the educational process must, beyond imparting knowledge, aim at highlighting values, as well as cultivating attitudes and skills aimed at raising awareness and to motivate young people for further thought and reflection.
This educational guide was designed to present and distribute recommended educational material to educators/museum curators who wish to work towards this direction.
Enjoy reading!
Primary School (6-10 years old)
Snow White and the Seven Dwarfs (6-9) [EN]; created by FTM
Fantastic creatures in unknown lands (6-10) [EN]; created by IMSS
The values travel through narrative – Create values logos (7-12) [EN] [GR]; co-created by NCSR-D
Lower Secondary School (11-15 years old)
Creative Writing: Values in Fairy Tales (12+) [EN]; created by FTM
Geographical discoveries, Astronomical Conquests and the New Representation of the World (11-13) [EN]; created by IMSS
From the Telescope to the Microscope: Useful and Entertaining Science (11-13) [EN]; created by IMSS
Higher Secondary School (16-18 years old & >18)
 Galileo, Bacon and Kepler: "Travelling in Science" between reality and imagination (High School) [EN]; created by IMSS
 Galileo and Vespucci. In search of New Skies and New Lands for Great Opportunities (High School) [EN]; created by IMSS
Clash of the Titans: Aristotle meets Galileo (16-18) [EN][GR]; created by NCSR-D
Values travel through 'Antigone' (16-18) [EN][GR]; created by NCSR-D
Ethical dilemmas through the ancient Greek tragedies (16-18) [EN][GR]; created by NCSR-D
*Barrett, M., De Bivar Black, L., Byram, M., Faltýn, J., Gudmundson, L., Van't Land, H., Lenz, C.,  Mompoint-Gaillard, P., Popović, M., Rus, C., Sala, S., Voskresenskaya, N. and Zgaga, P. (2018a)
Reference Framework of Competences for Democratic Culture: Volume 1: Context, concepts and model. Strasbourg: Council of Europe Publishing.